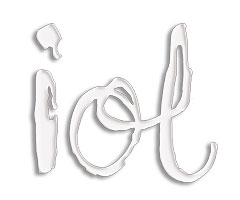 Advanced Optics
For clear sharp vision, aspheric curves flatten toward the edge
Aspheric optics are complex to manufacture but the benefits are reduced
spherical aberrations for enhanced visual outcomes and contrast sensitivity.
Aspheric optics in IOLs are designed to account for the natural positive
aberration found in the cornea, resulting in improved image quality and
increased contrast sensitivity in cataract surgery patients. The optimized
optical surface is designed to reduce the overall spherical aberration to
provide excellent depth of field with minimal modulation transfer function
(MTF) loss in case of decentration.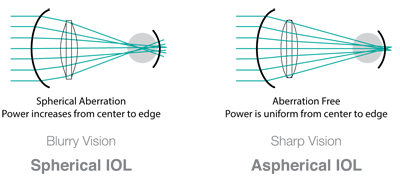 PCO Prevention
In order to reduce Posterior Capsular Opacification (PCO), Asteri and
CIMflex IOLs feature a continuous 360° Square Edge along the haptic-optic
junction. As a result, lenticular epithelial cells are prevented from using the
haptic-optic junction as a route for invading the optic surface. Once inside
the capsular bag, increased contact of the optic with the posterior capsule
from Asteri or CIMflex series IOLs, create a barrier to PCO and increased
stability.
For Enhansed Visual Acuity In All Lighting Conditions
Spherical IOL vs Aspheric IOL